X Close
Caroline Miller of Harlingen to serve as 82nd TIFT Hostess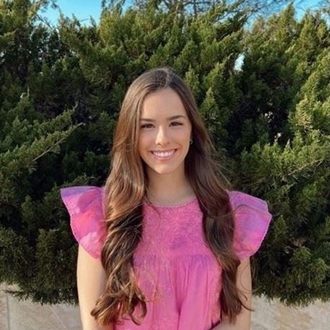 South Padre Island, Texas - The Executive Board of the Texas International Fishing Tournament (T.I.F.T.) has chosen Caroline Miller, daughter of James and Becky Miller of Harlingen, Texas as the 2022 T.I.F.T. Hostess. Caroline is a fourth-generation T.I.F.T. participant and has been involved with the tournament since she was an infant. She attended her first tournament at 2 1/2 months old and took part for the first time at 15 months.
"When I think of the Texas International Fishing Tournament, I think of fishing, family, friends, and volunteering," Caroline shared. Her family has been involved within T.I.F.T. since its inception in 1934. "My great-grandpa, Paul Affolter, participated as one of the first anglers and the tournament has remained a family tradition ever since."
Both of Caroline's parents have served on the Advisory Board, and her father served on the Executive Board for a number of years. The Miller family has sponsored a trophy for over 15 years. Her sister served as hostess of the 76th T.I.F.T. Caroline carries on the T.I.F.t. family tradition, not only as a participant but also as a volunteer and multi-scholarship recipient.
Caroline attended Harlingen High School and was on the Honor Roll, as well as the Cheerleading captain. In the fall Caroline will be a senior at Texas A&M college station where she is pursuing a degree in education. Her special interests include cooking and baking, painting, dogs, the beach, time with family and friends, and of course, fishing.
The 82nd Annual Texas International Fishing Tournament is Texas' largest saltwater fishing tournament. It takes place in the sparkling waters of the Laguna Madre Bay and the Gulf of Mexico off South Padre Island and Port Isabel, Texas, August 3 through August 7, 2022. The tournament attracts as many as 1500 anglers, 500+ boats. For complete tournament information visit www.tift.org.
T.I.F.T. is not only a wonderful family event, the non-profit organization gives back to student volunteers each year by awarding scholarships. Twenty-two academic scholarships, in addition to the Mike Baldree Memorial Scholarship, were awarded to local students in 2021.