X Close
Art Delgado, President

Art resides in Los Fresnos with his wife Melissa and their three children. He is Vice President at Smith-Reagan Insurance Agency and the owner of Bonita Flats Farm and Vineyard.

Cleve Ford, Vice President

Cleve is the owner of Dargel Boats in Donna. He resides in Weslaco with his wife Miriam and their four children. They enjoy fishing in both the lower Laguna Madre and the Gulf of Mexico.

Carrie Lee Buchen, Treasurer

Carrie is a second-generation executive board member, her father, Wayne Grayson, having served before her as President from 1976-1977. She resides in Harlingen with her husband Charlie and is a teacher at Long Elementary School.

Melissa Mikulik, Secretary

Melissa has served on the executive board since 2016. She and her children have fished TIFT for over twenty years, and her husband Gene serves on the advisory board. Melissa chairs the TIFT marketing committee as well as the TIFT Bucket Auction.

Matt Klostermann

A Willacy County native, Matt has served on the board for the last fifteen years, serving as President 2018-2019. Matt is the General Manager of Rio Farms, Inc. in Monte Alto, Texas.

Wes Hudson

Wes resides in Laguna Vista with his wife Kyra and their two daughters. He is the owner of Shallow Sport of Texas, Inc. He is also a pilot, enjoys travel, and is a graduate of Texas A & M University.

Mitch Heidenheimer

Mitch is the president of First National Bank of Anson. He and his wife Clarise divide their time between Anson and South Padre Island. He is passionate about outdoor activities, hunting and fishing and has three grown boys.

Chuck Fultz

Harlingen native and past president Chuck Fultz first fished TIFT with his father in 1967. Since then, he has served on the Executive Board for close to 30 years. He is now a proud grandfather to 8 future TIFT anglers.

Kaston Fultz

Kaston resides in Harlingen with his wife Meghan and their four children. He is the general manager of HCD Auto Body in Harlingen.

Rebecca Galvan

Rebecca serves as chairman of the volunteer committee and as a member of the scholarship committee, the work she does is helping build our future TIFT leaders. She resides in Weslaco with her husband Danny and their two children, Parker and Preston.

David Gower

David has been fishing TIFT since he was 12 years old. He is a 2nd generation TIFT Executive Board Member and served as president from 2006-2007. He resides in Port Isabel and is a Broker Associate at Keller Williams Realty LRGV-SPI.

Lucy Ann Wolthoff

Lucy Ann has long ties to the tournament having fished TIFT since she was eight years old. She resides in McAllen with her husband Matt and three children. She is the RGV Director for Foster Angels.

Hayley Green

Hayley is a third generation TIFT angler and has volunteered in every aspect of the tournament. She now sits on the executive board and serves as dock chairman.

Jon Box

Jon has volunteered for TIFT for over 8 years and has shared his passion for fishing with his daughter Kellie. He resides in Orange Grove, Texas with his wife Stephanie and daughter Kellie.

Kristi Collier, Tournament Director

Kristi has served as tournament director since 2014. Her background in marketing and event planning assists the TIFT Executive Board continue to grow the tournament. She resides in McAllen with her husband Kevin. They have one daughter.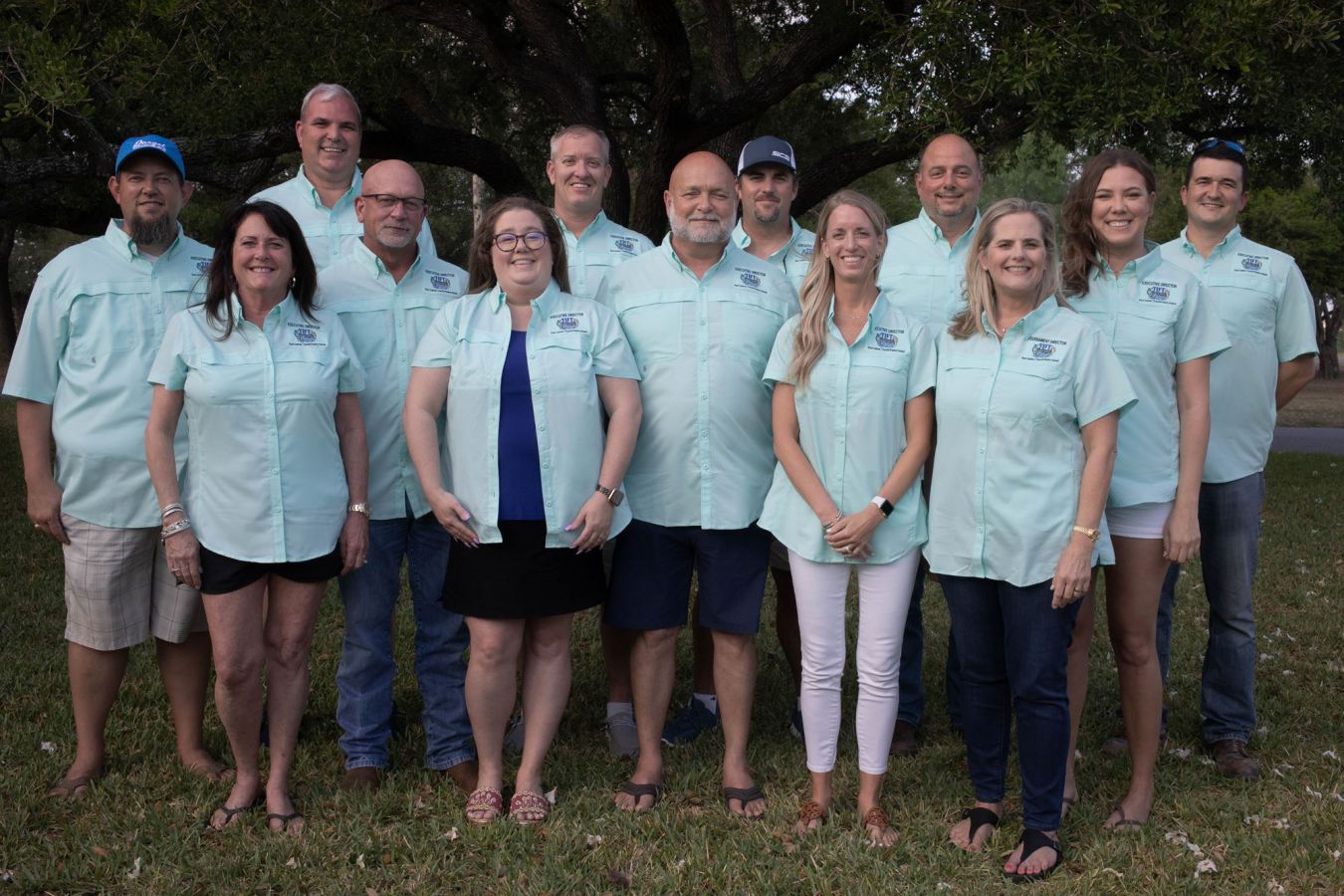 EXECUTIVE BOARD MEMBERS
2022 OFFICERS
ART DELGADO, PRESIDENT
CLEVE FORD, VICE PRESIDENT
CARRIE BUCHEN, TREASURER
MELISSA MIKULIK, SECRETARY